Titanium
Thread Starter
AI6US
Lifetime Supporter
Enter to Win a Dr. HD Satellite Meter!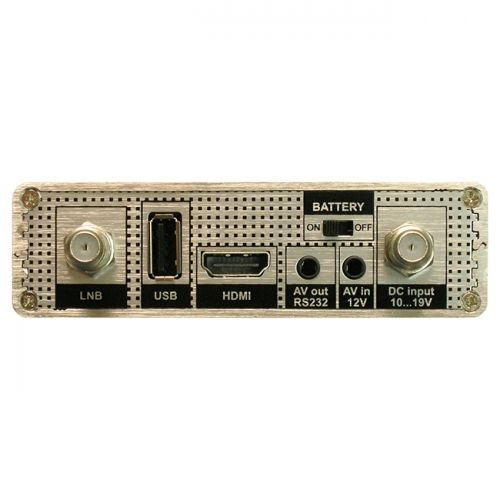 Dr. HD
has provided a few advanced DVBS2 satellite meters for a SatelliteGuys contest! These meters are very advanced and I keep finding more cool functions that usually are only found on high end receivers and meters! I have tested and loaded them with a current NA satellite and transponder list. The contest winner will receive either the Dr. HD 1000 Combo (DVBS2/T2) or the Dr. HD S+ (DVBS2) meter. Since OTA TV in North America uses the ATSC standard instead of the DVBT2, both meters will offer the NA user an identical experience with tuning DVBS / S2 satellite signals.
The Dr. HD meters are loaded with functions like the frequency spectrum display, DiSEqC / USALS motor control, 22KHz/DiSEqC switch control, auto satellites identification with valid network id tables, display service information, Many signal measurements (RF, SNR, MER, BER, LM, PER), blind / satellite / network / manual scan modes, TV viewing onscreen or external via HDMI / composite outputs, audio track selection, AV input for CCTV alignment, internal satellite and TP editor, WiFi dongle compatible and so much more! The user can use the online Dreambox satellite list creation and XML edit tools to completely modify the parameters with custom satellite / transponder lists and even create LNB LO options. 450-2350 input frequency range!
Check out these features:
Compact, easy-to-use satellite meter for easy, fast and precise antennae installation
Real-time Spectrum 9fps (110ms) + watching of TV channels
Red/Green LED bars for additional convenience in bright sunlight (Also displays SAT signal level + TP level in spectrum mode)
Constellation function (fast-tune)
DVB-S/S2 support
BER, MER, PER, SNR and RF level display
Best SAT ID function, so you always know from what SAT the signal is coming from
Voltage+Current display of LNB
Audio and visual alarm when signal locked
Keyboard glows in the dark
Wi-Fi connectivity (USB dongle needed, optional)
Light-weight, strong and robust aluminum body
Stay hands-free: can be attached to your wrist/hand or belt or neck-strap
Special bag for installations in direct sunlight + additional protection
USB port for more functions
CCTV function (displays RCA audio+video from Cam)
Auto search, fast blind search, NIT search
Satellite position/Network name/Transponder info display (by NIT)
450...2350 input frequency
DISEqC 1.0/1.1/1.2/USALS/Unicable (EN50494/EN50607) support
Can power up USALS / DiSEqC 1.2 motor to move dish
Signal Strength and Quality Digital Meter (both numerical value and picture)
Field-editing is also possible (no PC needed)
Can easily update data with Satellite.xml and Terrestrial.xml (Dreambox file types)
2800/3000 mAh Li-Polymer battery
Possible to charge and power up from any DC power 10 ... 15V, even from satellite receiver
Can work without battery
HDMI out
Full set of protections against short-circuit, over-current, low-grade cables, etc
2 years, 24 months warranty
How to Enter:
Simply reply to this post with "
I want to win a Dr. HD Advanced Satellite Meter.
"
Thank you Dr. HD for providing these great meters for the SatelliteGuys contest! Facebook
Fine Print:
This contest is open to any SatelliteGuys member or staff who is in good standing. One entry per Member. Contest ends 11:59 pm, PDT, August 14th, 2017. Two winners will be selected at random from valid entries and posted on this thread. If a winner does not respond to the SatelliteGuys posted winning notification within 10 days of the winner notification posting, the prize will be forfeited and will be offered to another randomly drawn contestant with a valid entry.
This prize will be shipped free of charge to any residential or commercial address in the mainland US or Canada. The winner is responsible for all brokerage and/or customs fees incurred on international shipments and for shipping costs to other locations.

Good Luck! Be sure to check back after August 14th, 2017 to see if you won or congratulate the winner!
We would appreciate reviews of any of the products that the winner selects.
Last edited by a moderator: