I have had much experience trying to get / use ANIK G1 that I thought I would share.
If you are changing to an xKu setup, you have a choice on what to do. Once you have your receivers with the correct code setup from Shaw...
I. Simply swap your LNBF with a new xKu LNBF
If you are using the Shaw / Starchoice elliptical dish, all you would have to do is swap the LNBF with the new xKu. I, using the 75e dish, have swappedthe xKu 75e LNBF with the 60e, without any reception issues. So, the 75/60e LNBF code issue must no longer be an issue at all with the xKu LNBF's. The only advantage to using the 75e LNBF on the 75e dish is that you can get a more equal signals from both satellite locations, 107.3 and 111.1, other than one being stronger than the other.
II. If you are using separate dishes, two LNBF's with a multi-switch, you have a choice.
A. Buy the KUSAT F1x LNBF; the one that has a red base.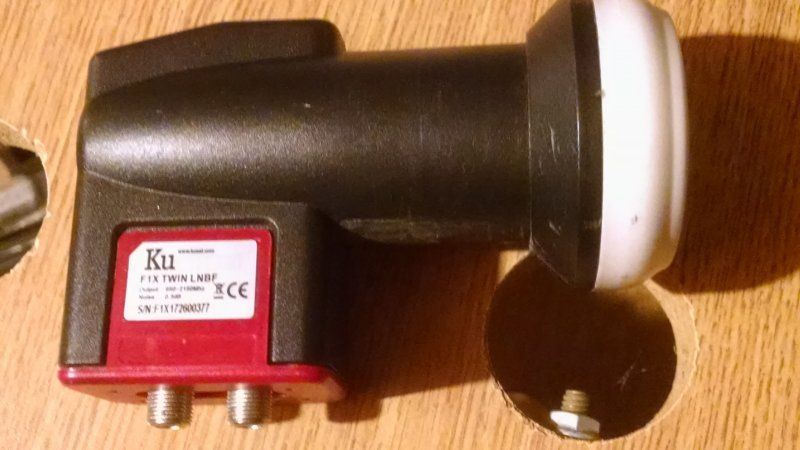 Swap it with the standard LNBF with the F1x, adjust the polarity, and then you should be good to go.
B. Take either a 75e or 60e Shaw triple satellite LNBF, remove the gray plastic casing, and drill and file the metal between the two signal tubes in order for a mounting bracket to be inserted. Connect 2 lines of the LNBF, or one if you are using just a single tuner receiver, to your multi-switch.
C. If you cannot get a Shaw brand LNBF, you can always get a multiple LNBF bracket for your dish, purchase, if you do not already have one, a standard twin LNBF and the KUSAT F1x twin. If you are just using one tuner, you will need a simple 22 kHz switch that looks like a 2 way splitter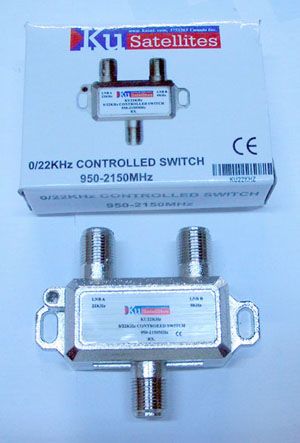 ; you could use 2 of them if you are just using 2 tuners. If you are using more than 2 tuners, you will need a powered 4 x 8 multi-switch; you do to have to buy the one from Shaw, you can get a DirecTV one cheaper,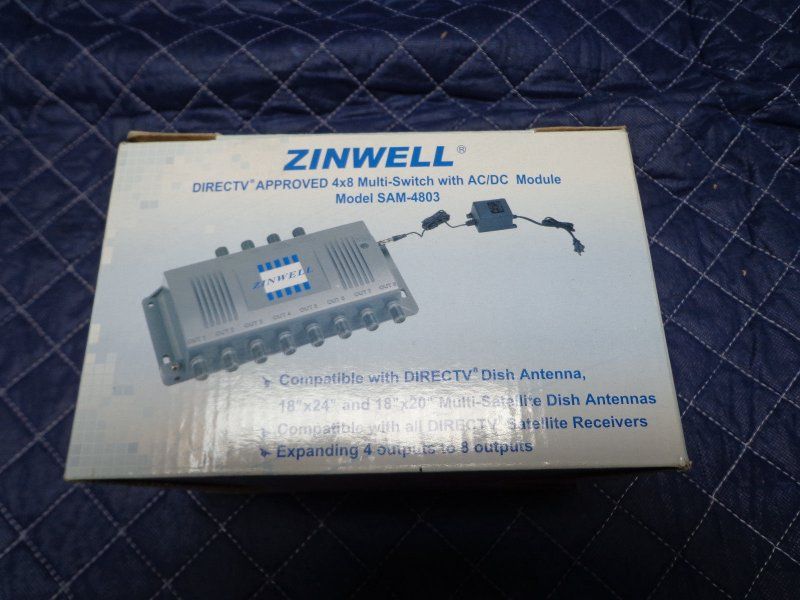 just make sure that you are getting the power supply included with whichever switch you choose and that it is the 22 kHz switch, not one of the newer types. There are 4X4 multi-switches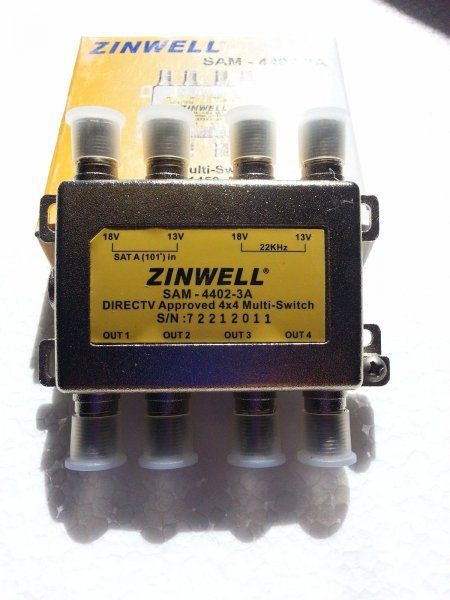 that do not require a power supply, but I have seen them cause a jump in signal quality, so I do not recommend them, especially if you are going to be able to receive the weaker G1 signal.
Now, if you are close enough to the Canadian boarder to receive any of the G1 transponders, this is what you need to know. You might not to be able to get any transponders, you might just get T16, etc. Do not be surprised if you get Transponder 16, where channel 36 located, without any of the others. Transponder 16 seems to go the furthest south, then transponder 8, where channel 218 is located, then transponder, where channel 251 is located, and then transponder 13, where channel 82 is located. I am not sure of the order after transponder 13.
The KUSAT F1x twin does not pull in the weaker G1 signals nearly as well as the Shaw branded LNBF does. When you are peaking your antenna with the xKu LNB, try channel 36 first. If you cannot get any signal from the transponder where 36 is located, you will not be able to get an of the others. After getting signal on 36, try 218, and, lastly, 82.
I have attached a pic of the Shaw LNBF with the metal drilled and filed for use with a larger dish , the F1x Twin LNB from KUSAT, and a pic of the DirecTV Zinwell multi-switch.
Now, you could just call KUSAT, and they could get you everything you needed. The only issue is that they only cary the official Shaw 4x8 multi-switch, which is more expensive. Also, the kit that they sell,
Shaw Direct, Offset xKu Kit (F1X/F2/22K) [XKUF1F2] at Kusat.com
, is only for one tuner! You will need a second 22khz switch for a second tuner, a 4X4 22Khz switch for 4 tuners, or a powered 4X8 switch for up to 8 tuners. Be sure to put the 107.3 signal, Anik F1/G1 on the 0 kHz side and the 111.1, F2, on the 22 kHz side.