navychop
Thread Starter
Member of the Month - July 2014!
Pub Member / Supporter
Lifetime Supporter
Jul 20, 2005
54,325
19,602
I made a couple of pizzas in my Kamado smoker grill tonight. First time with pizza.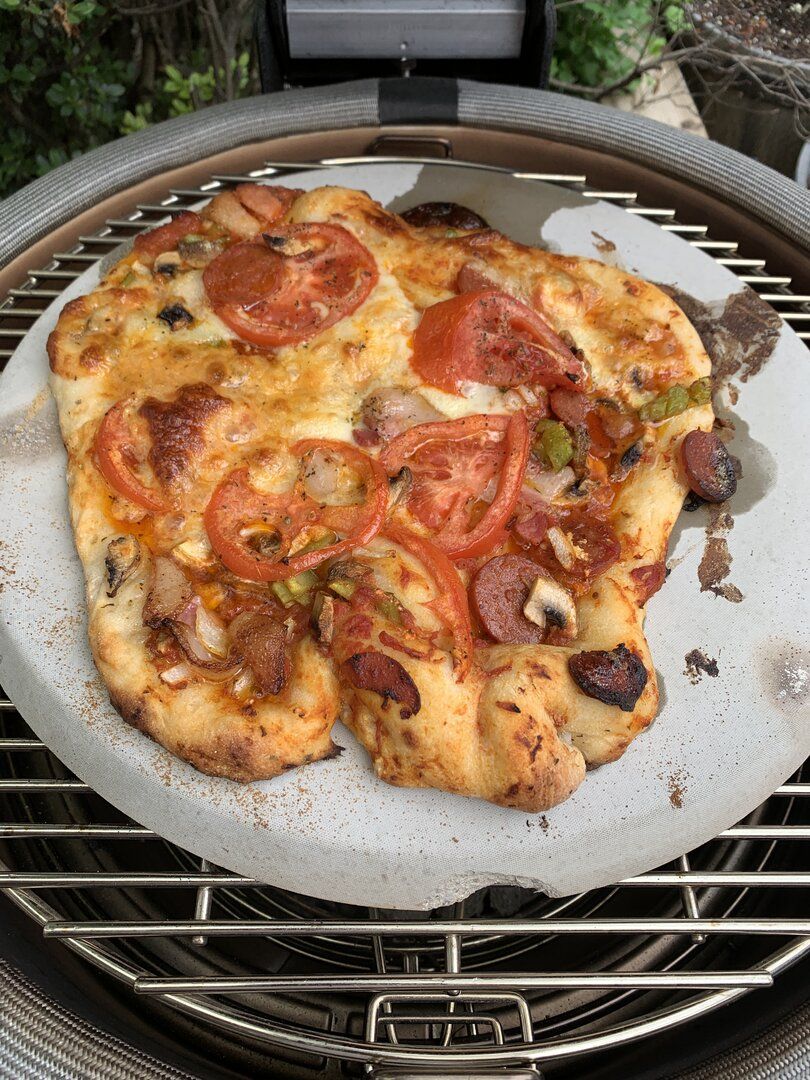 First one was a bit difficult to smoothly transfer to our gifted (rough surface) pizza stone. Did not go well, even with semolina flour. Misshapen. Second one we put on parchment, which worked very well. Both delicious.
The stone has a bit of a rough texture. Would this be the problem, or was it just my inexperience?
Is it better to have a smooth pizza stone?
Help me out here, or I'll have to repost in the Pub!