Thread Starter
Dogs have owners, cats have staff
Pub Member / Supporter
Well, it finally warmed up a bit today (into the 30's!) so I decided to do some experimenting with my 1.2m dish. It's currently fixed on 99 and I'm having good results. I decided to see if an offset LNB would tune in 105.
I focused on the Echostar test card as my target, and tuned it easily. Then, to my surprise, upon doing a blind scan on 105, it pulled in all the transponders on 103, including the NBC mux.
I got to thinking, hmm... if I can tune 99 and 103 on one dish, it frees up my 90cm for something else.
I've never had much luck with 4 degree spacing before, but on this 1.2m dish, it works perfectly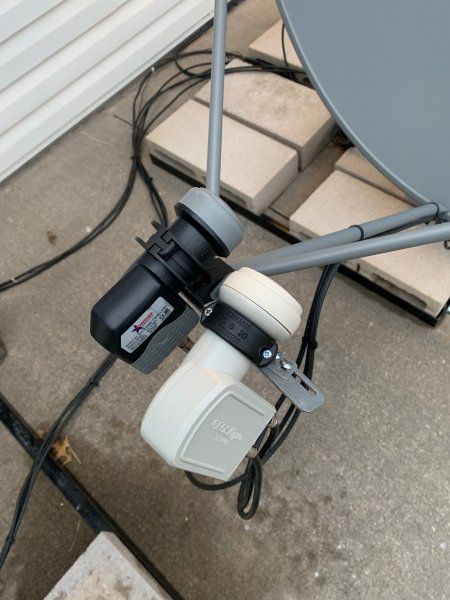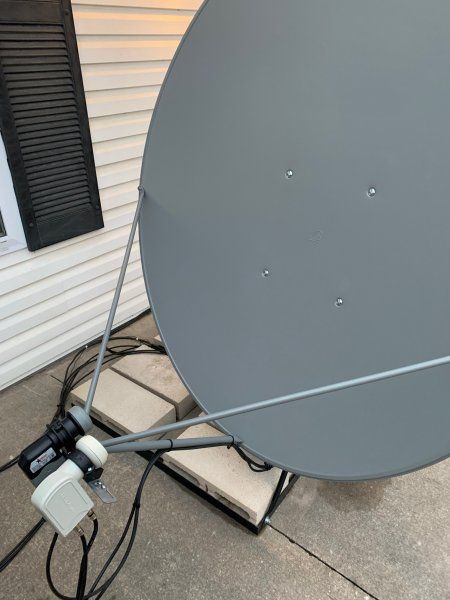 Last edited: