Dish must have recently did an overnight update for the Wally because now their messing with my "rooftop antenna" TV viewing.
Before whenever we had inclimate weather I could watch my locals "uninterrupted" however now the screen darkens and the 535 message sits smack dab in the middle of the screen.
This is unacceptable. Storms around, no satellite TV and now my locals are interfered with.
Annoying and shame on you Dish.
HERE'S A PIC OF A "LOCAL" ROOFTOP DELIVERED CHANNEL.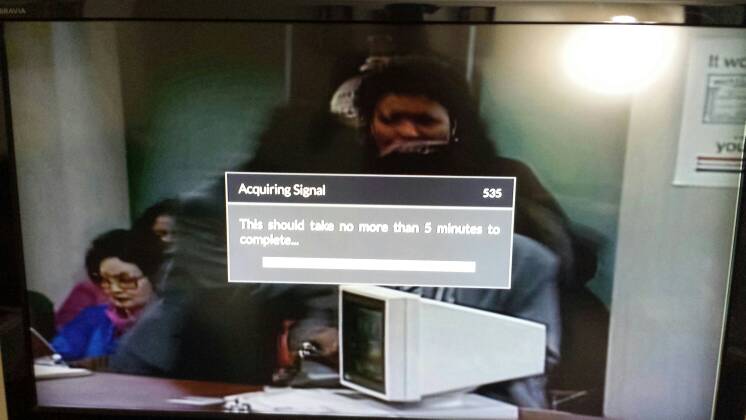 Sent from my SGH-M919 using Tapatalk
Last edited: