comfortably_numb
Dogs have owners, cats have staff
Original poster
Pub Member / Supporter
Nov 30, 2011
15,154
19,313
I want to thank
Titanium
for tipping me off to software that will identify the bitrates of FTA stations. I downloaded TSReader and it displays the bitrates of the files recorded by my Amiko.
Based on his suggestions, I did the following:
1. Insert USB flash drive into the Amiko
2. Record a 10 second sample of a channel
3. Plug flash drive into PC
4. Run TSReader and open the recorded file.
Now I know what bitrates each channel use. For instance, PBS HD East on KU 125 is about 13.5 mbps, Russia TV on 103 KU is 1.2 mbps, and NBC NC1 on 103 KU is about 9 mbps.
Exactly what I have been looking for.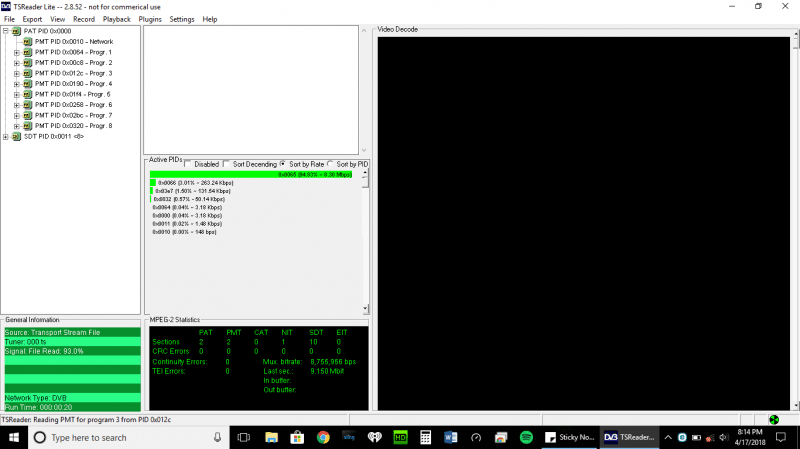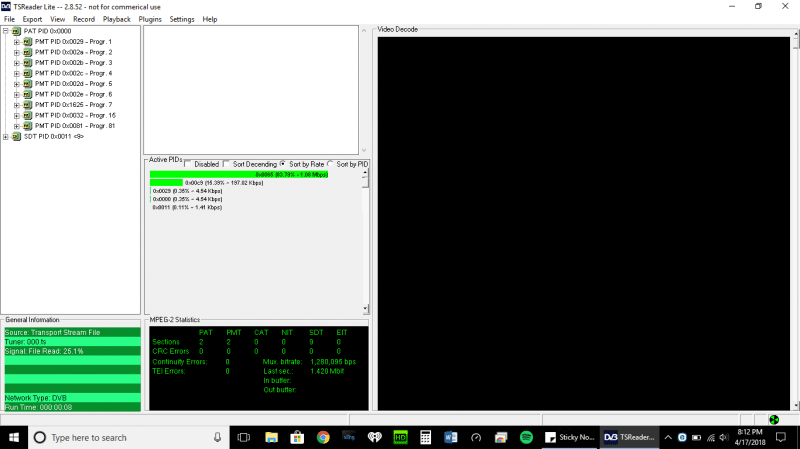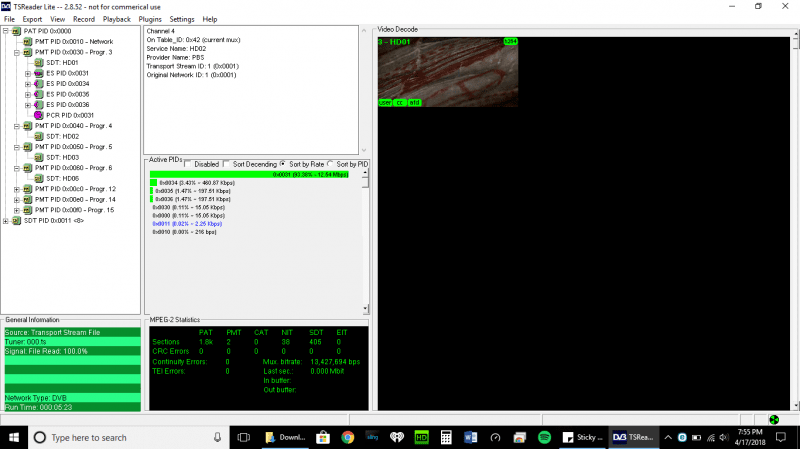 Reactions:
KE4EST, N5XZS and MosFET77