Dish Network
ended 2022 with some of the most downer data the U.S. pay TV business has ever seen, losing another 191,000 satellite TV customers and 77,000 virtual Sling TV subscribers in the final three months of the year.

Dish, which won't formally announce Q4 earnings until sometime next month, made the disclosure in an SEC filing Tuesday, in conjunction with the revelation of a $500 million secured debt offering.

Dish satellite's remaining base of just over 7.4 million subscribers is about a third of its peak 2009 size.

Dish is the fourth largest pay TV company in the U.S., based on subscriber reach. Its customer bleed rate approached No. 1 pay TV company Comcast in 2022 -- Comcast lost customers at a rate exceeding 10%.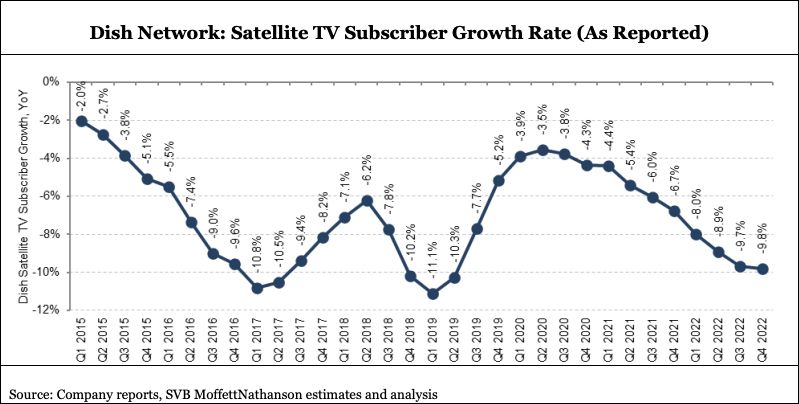 Satellite TV operation lost another 191,000 customers in Q4, and Sling TV bled 77,000
www.nexttv.com
Reactions:
Josephinelcajon and charlesrshell