comfortably_numb
Dogs have owners, cats have staff
Original poster
Pub Member / Supporter
Nov 30, 2011
15,172
19,368
All,
I've consulted with
Trip
to see about recruiting some more members for the live bandscan he runs. It's a really fantastic tool. There are some cities that don't have live tuners yet, mostly in the mountain West and upper Midwest.
If you have an HD Homerun tuner and an "always-on" PC, I'd invite you to join. It provides very interesting information about over-the-air channels in our cities. It also provides a frame of reference for others who want to see what "real life reception" is like in a given place. If you don't have an HD Homerun tuner, you can purchase a refurbished one at a discount price
here
.
I have 2 tuners in the Kansas City area, and a friend of mine has several in outstate Kansas providing real-time signal strength information.
If interested, you can PM
Trip
or myself for more information.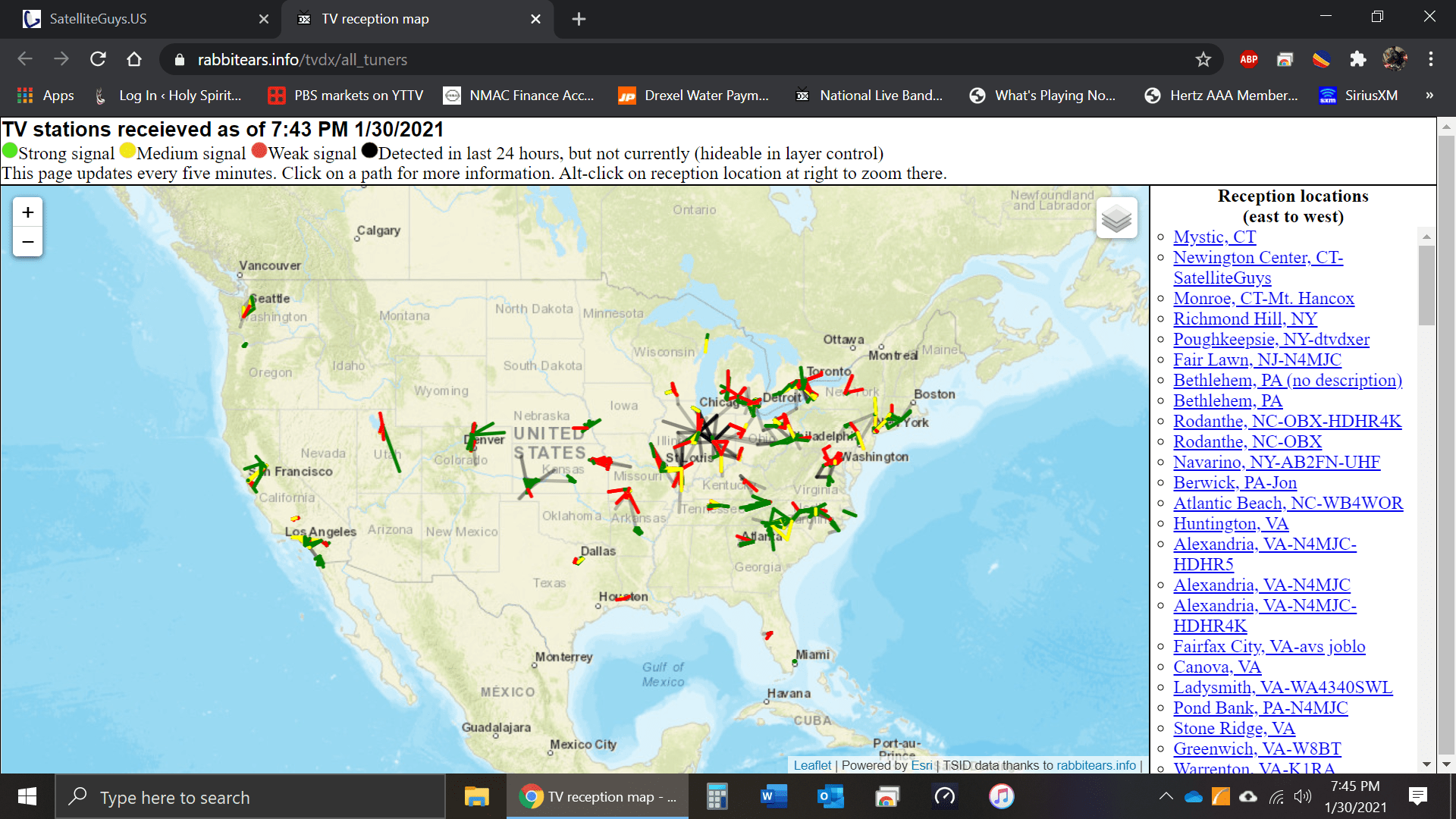 Last edited:
Reactions:
c-spand and primestar31