SatelliteGuys Pro
Pub Member / Supporter
I replaced my Joey2 with a Joey3 receiver. Although everything seems to be working the Joey2 shows up with question marks under MoCA details while the Joey3 does not show up. Dish authorized the new Joey3 and deauthorized the Joey2.
I did a partial reset of both of my Hopper3 receivers thinking that it would remove the Joey2 which was replaced by the Joey3.
Dish is sending a technician tomorrow since the Advanced Dish Networking support could not solve the issue. Any ideas why my 2 Hopper3 receivers still want to show the connections to the now replaced Joey2 receiver instead of the new Joey3.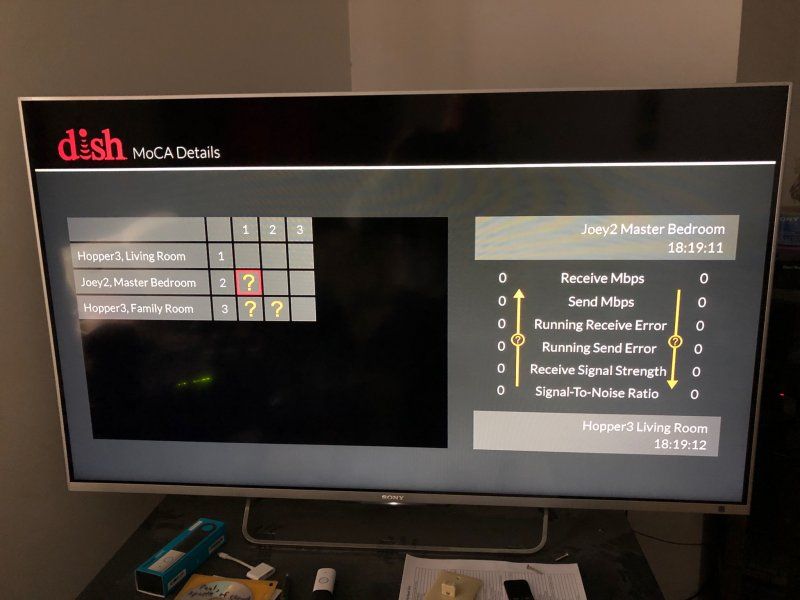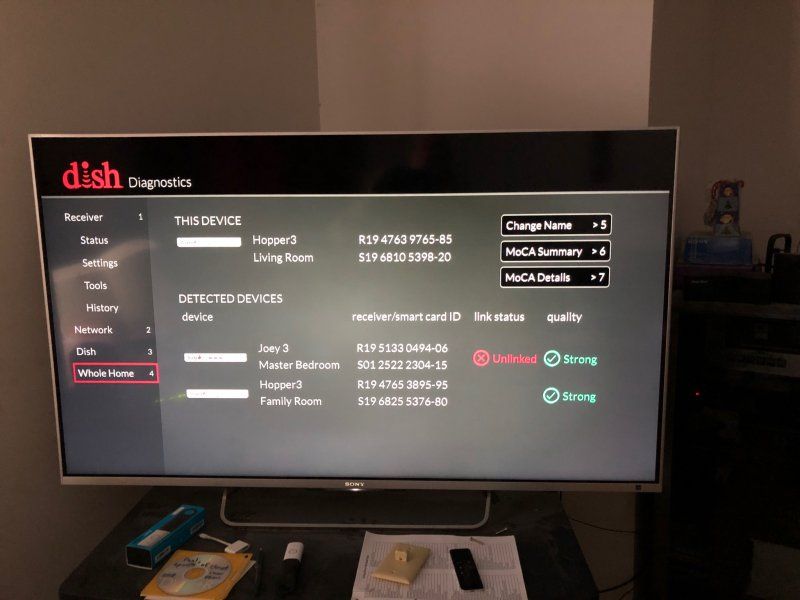 Sent from my iPhone using SatelliteGuys