Stormy_2021
Thread Starter
SatelliteGuys Family
Hey all...
For at least the past three weeks or so, a bunch of SD channels have been broadcast in the wrong aspect ratio (squished & stretched or just stretched).
Now, it seems that most SD channels are affected...
Using my VIP 222's picture ratio controls (stretch, partial zoom, zoom, gray bar) makes no difference. All but partial zoom have no effect and do not work (the gray bar option doesn't even apply gray bars to the sides).
I know it's not my TV's fault, as we're having the same problem with our other TV & VIP 222 and have changed nothing on either.
Both VIPs have been fully rebooted, and settings checked.
Using a HDMI connection, set to 16x9, 1080I...
Because the gray bar option won't work on the channels, it's the easiest way to show that a particular SD channel is affected...
Here's a crappy screenshot showing Encore Suspense, set to gray bar, with no gray bar showing and the picture "squished & stretched":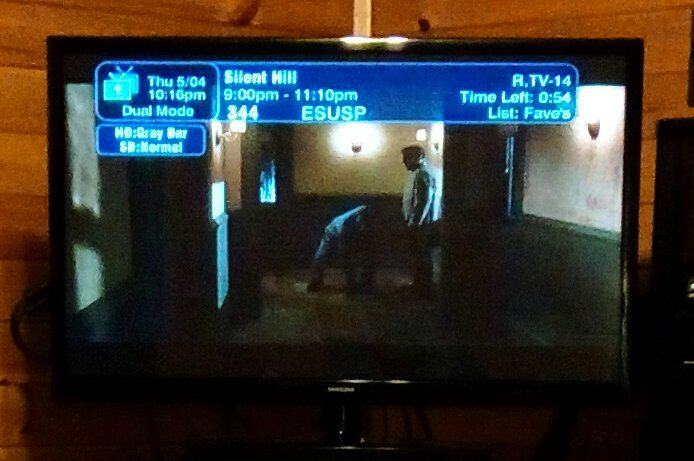 I can't be the only one seeing this...
Can anyone be contacted at Dish to resolve this...?