gpflepsen
Thread Starter
Supporting Founder
Supporting Founder
Scott posted this in a thread about programming, which you wouldn't have seen if you don't read unrelated threads like that, so I'm putting this here about the upcoming dual tuner OTA adapter for the Hopper systems and Wally.
http://www.satelliteguys.us/xen/threads/any-word-on-dish-price-increases.365933/page-4#post-4000489
Dual Tuner OTA Tuner for the Hopper and Wally coming in February.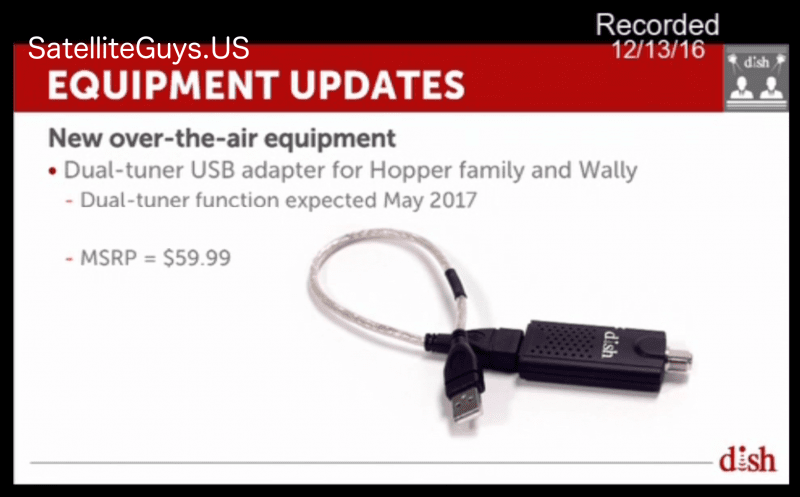 My thought is that a dual tuner OTA will be much appreciated. but as I said in the other thread...
Dual Tuner OTA device coming in February. Dual tuner function expected May 2017. I'm going to call B.S. on this, right here right now.

I hope Dish breaks from their typical vaporware of features on their equipment we've all seen before, coming soooooooooooon. (cough cough Joey 4k Netflix)
I hope DISH comes through with a winner and provides the full functionality without delays. Come on, do it for the kids.
My original Hopper OTA adapter stopped working a few months ago so I'm looking forward to getting this dual tuner
and
its functionality..