Okay, I had to swap drives around and format the 4 TB drive and the 2 TB before I tried them both together at the same time. I plugged in each one to the bottom USB 3 port, let the Hopper 3 format it, and after each drive had formatted, I transferred one recorded event to the new EHD.
Then, I tried connecting the 2 TB to the front USB port while the 4 TB drive was in the bottom rear USB port (my AirTV OTA tuner dongle was in the top rear USB port). This did not yield a working configuration, so I unplugged my OTA dongle and plugged the 2 TB EHD in its place. The yields the following hopeful screen: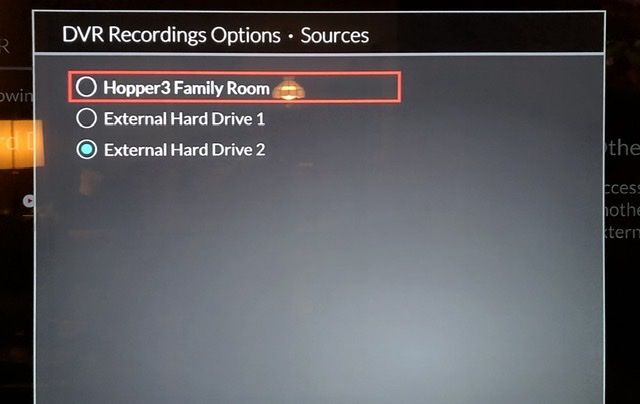 However, all was not golden in paradise as I tried moving the recording I had made earlier back to my Hopper 3. That failed with an Error box that would not let me dismiss it. So, let's reboot.
After the reboot, the two External drives were still visible, but now my DVR screen did not show a "cursor" so there was no way to navigate the screen.
So, good news is the 2 TB and 4 TB are both able to be seen, but the functionality is not quite ready yet, at least using the rear USB ports. Unfortunately, I don't have a USB 3.0 hub which might make things work better, while allowing me to have the OTA tuner connected at the same time.