Thread Starter
The Happy Pessimist
Pub Member / Supporter
I noticed something unusual in the junk mail that was in my mailbox today.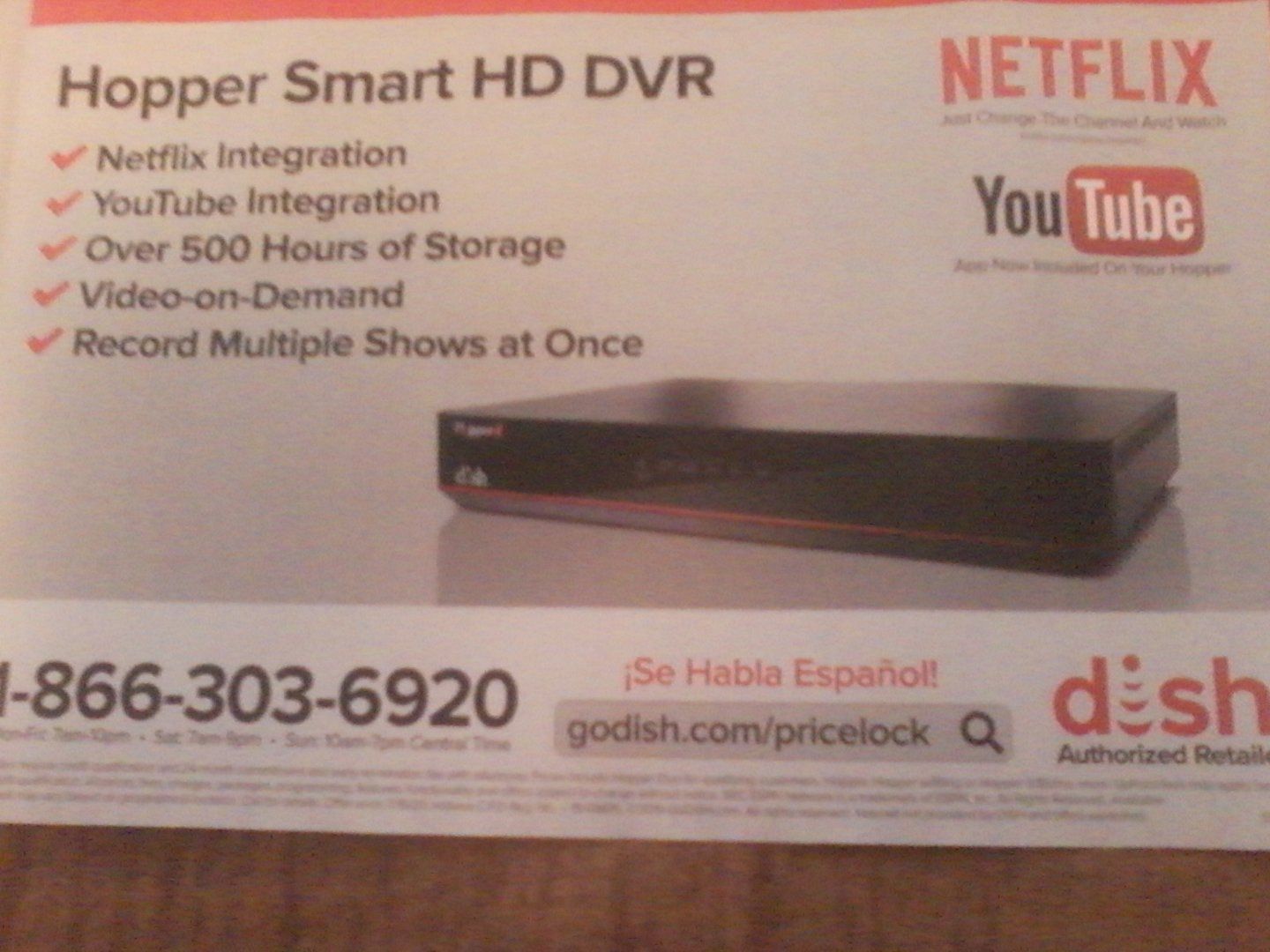 If you look closely, you can see that the receiver pictured there is a Hopper Duo, not a Hopper 3. (The "Hopper Smart HD DVR" is also consistent with the way Dish markets the Hopper Duo.) It also seems to be stating that YouTube is a newly-added feature, pointing out "App Now Included On Your Hopper" below the YouTube logo. In the fine print of the ad, there is also a note that all prices include a Hopper Duo, and that a Hopper, Hopper w/Sling, or Hopper 3 would cost $5 more per month.
However, I can tell you that on my Hopper Duo, with the brand-new software version U638 that came out last week, I still do
not
have the YouTube app.

So, did this retailer jump the gun, announcing something that is not quite ready yet? Or is this ad just completely wrong?