Thread Starter
Active SatelliteGuys Member
I am trying to do this calculation but I cant find the dish elevation from the manufacturer for a fixed mount to calculate for a motor mount.
My latitude is 38.5.
38.5 - (45 - 38.5) gives me 32.5 and that's what I set my dishes elevation to right? With the motor set to my latitude 38.5? I think I figured it out just wanted to confirm Im doing it right, I havent got the motor to work correctly yet and I think I know why now.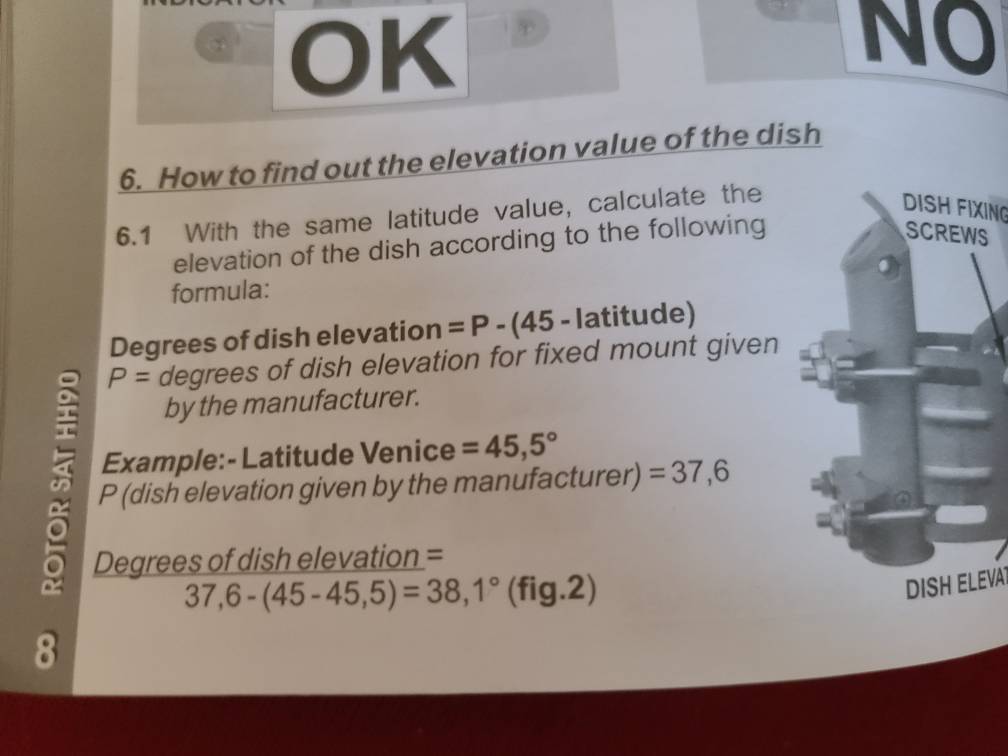 Sent from my SM-G981U using the
SatelliteGuys
app!