comfortably_numb
Thread Starter
Dogs have owners, cats have staff
Original poster
Pub Member / Supporter
Nov 30, 2011
14,852
18,501
My parents are 62 and just sold the farm and moved back to the suburbs outside Dayton, Ohio. They are paying $72 per month. They have a 211Z and a 722K DVR. They want to keep Dish, but are also interested in possibly paying less per month if possible.
I suggested they install an OTA antenna or have the Dish installer do it during the Dish Mover thing. Anybody know if that's possible? I know the 211Z will work with the dual adapter. Don't know about the 722K.
Their absolute "must have" channels are MTV Live, their RSN (FS Cincinnati), and EWTN (for my mom). What package(s) could they get that would cover those?
Anyway, with all these variables I'm not sure where to start or what to ask for. I'll be contacting Dish on their behalf to set all this up.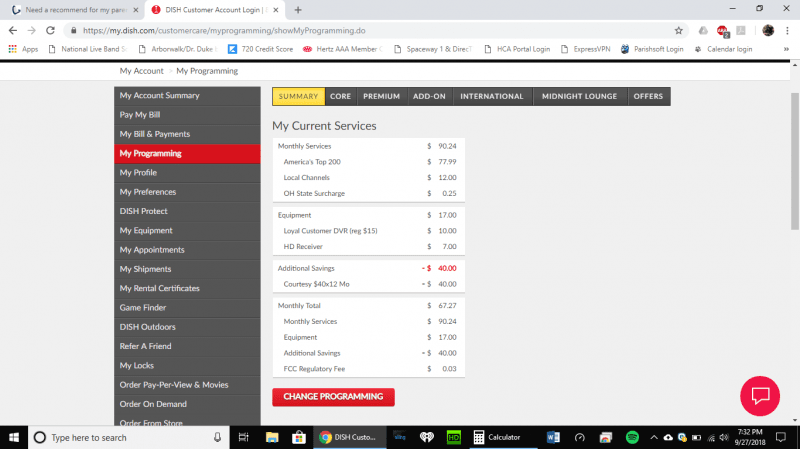 Last edited: