Dogs have owners, cats have staff
Original poster
Pub Member / Supporter
Nov 30, 2011
15,883
21,343
My LG smart TV has the best OTA guide I've ever used. The guide is linear and populates guide data from the internet (see photo).
I have a "dumb" TV in my house that I need a guide for. Is there a STB that performs like the guide on my LG TV?
It would be preferable if it could also edit channels for incorrect guide data, modify channels, etc.
I don't want anything that's going to re-encode channels like Tablo.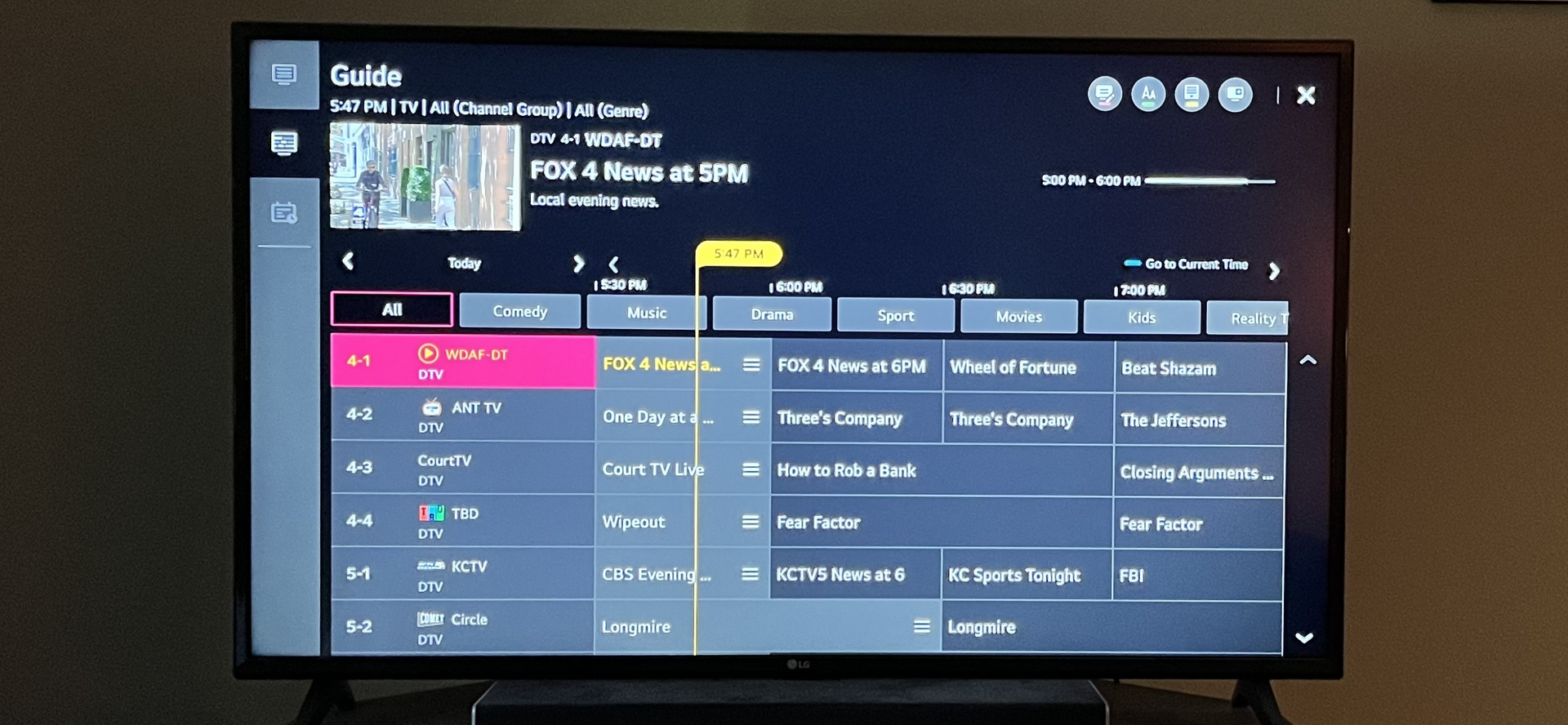 Last edited: