I am looking for suggestions on selecting an antenna. Not even sure it is worth trying to use an antenna.
Looking at: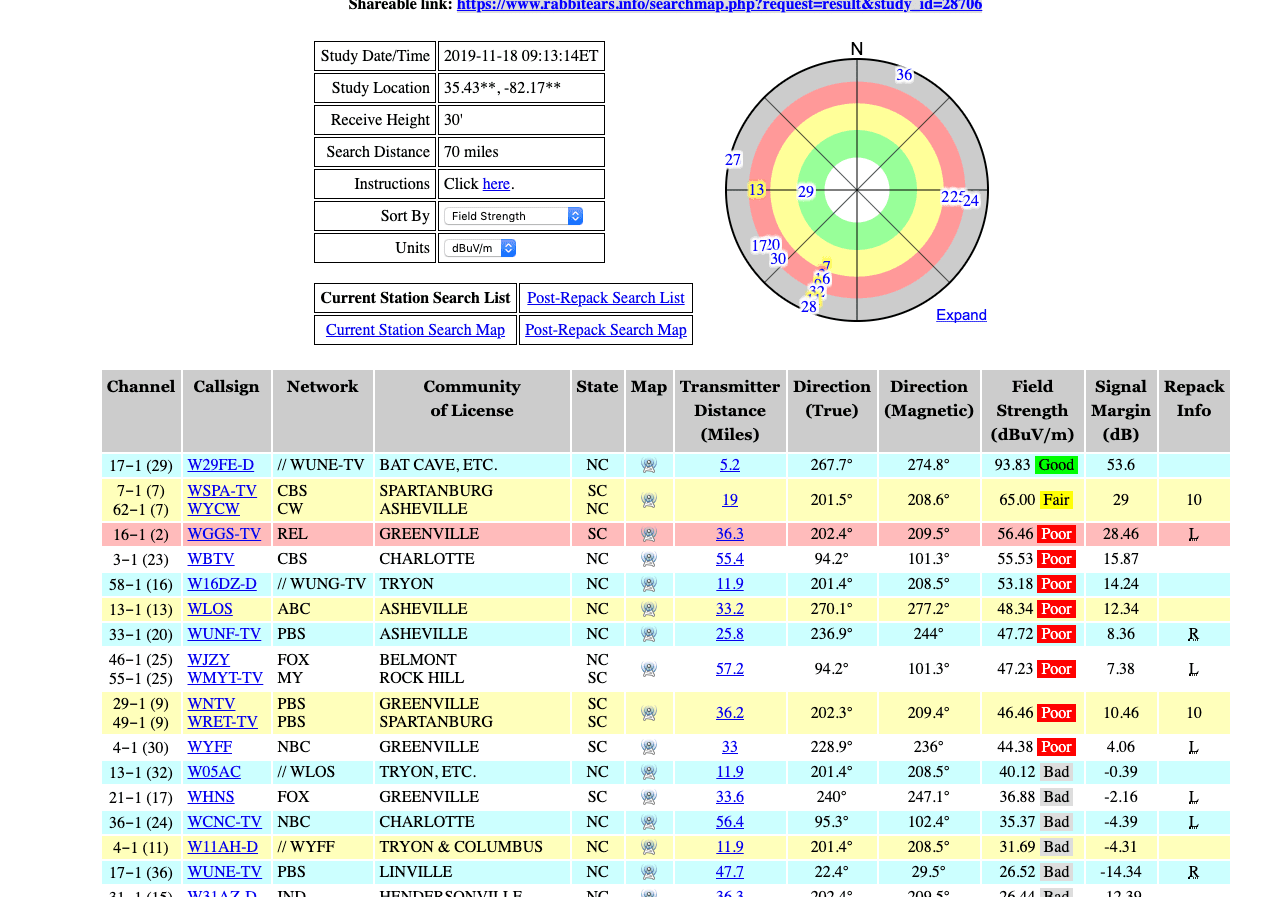 and (TVFool):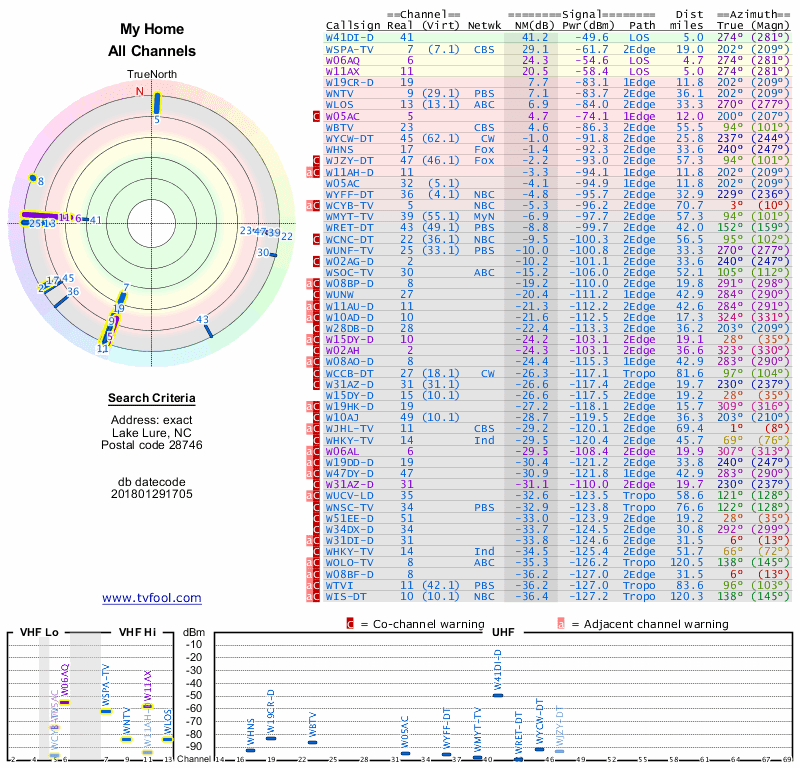 I know I need to point to the SW. I tried an indoor antenna (before looking at the info above) and didn't get anything. I think I really need a roof mounted antenna. I have no idea what brand model antenna to use. I know anything that claims to go further than 70 miles is wrong. Based on some simple searches I was considering the following: "RCA ANT751R Compact Outdoor Yagi HDTV Antenna" I would prefer something 360 degrees in the small chance I can pick up anything.
Can anyone offer informed suggestions?
Thanks,
Randy