TheTechGuru
Thread Starter
SatelliteGuys Pro
4) it's 1 of 4 things

A) $25 advanced service fee. You do not pay for the first receiver

B) $10 DVR FEE, $10 HD Access fee, $3 Whole home DVR FEE. TOTAL $23

C) $15 advance receiver services fee. You also pay $7 for the first receiver. Total $22.

D) You have an all in 1 package pricing which includes the DVR FEE, HD, while home DVR, and the first receiver fee. Some of these packages can include 2 or 4 receiver fees.
This is what my cart says: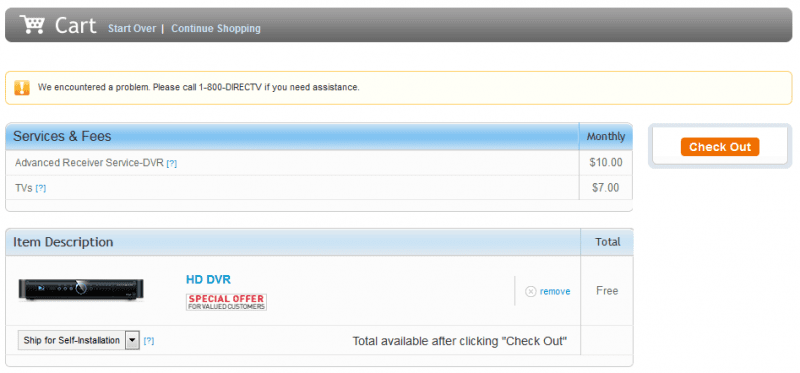 So I take it it's your line B. Now when I try to check out it's giving me that error...hmm