Welcome HOME to SatelliteGuys!
Original poster
Staff member
HERE TO HELP YOU!
Cutting Edge
Sep 7, 2003
102,285
24,810
SatelliteGuys was proud to be the only Internet site at Team Summit 2004, and we are proud to give you the first look at one the most requested Dish DVR features, Name Based Recording!
At the moment most Dish DVR's are like glorified VCR's you set them to record at a specific date and time and (hopefully) the DVR records it then. If you have shows set to record weekly the Dish DVR is not smart enough to notice that you show is not on one week and will record whatever airs in that time slot. Dish DVR's are also not smart enough to notice when a show is a special and it runs for a longer time, currently when a show runs long the Dish DVR records the time you set it to record (meaning you miss the end of the super sized show)
Well soon this will be a thing of the past when Dish Introduces its latest concept "Name Based Recording" with name based recording the Dish DVR's get smart and record your favorite shows based on name rather then by time!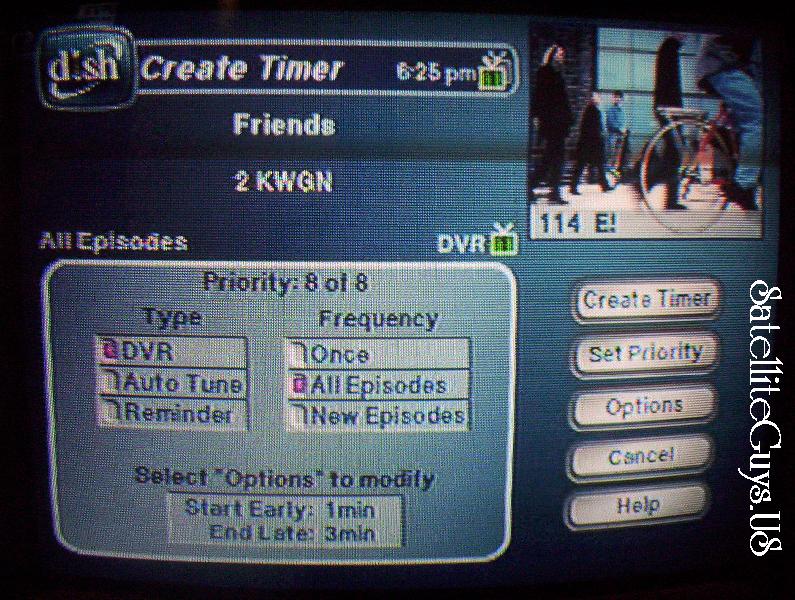 Setting up a timer could not be easier, select the show you want to record in the guide like you do not to setup timers on the Dish DVR. From there you select how often you would like this show to record. You can tell it to only record shows that are NEW episodes (ala Season Ticket) our you can tell it to record every episode of the show with that name that airs.
From what I saw they need to add a feature so that you can set your unit to record your show only off one channel, so lets say you like Friends, and you want to record each episode which airs Monday - Friday and you want it to record off WPIX only, this way you dont also record Friends Monday through Friday which is airing on WGN and KTLA as well (since they would be the same episode)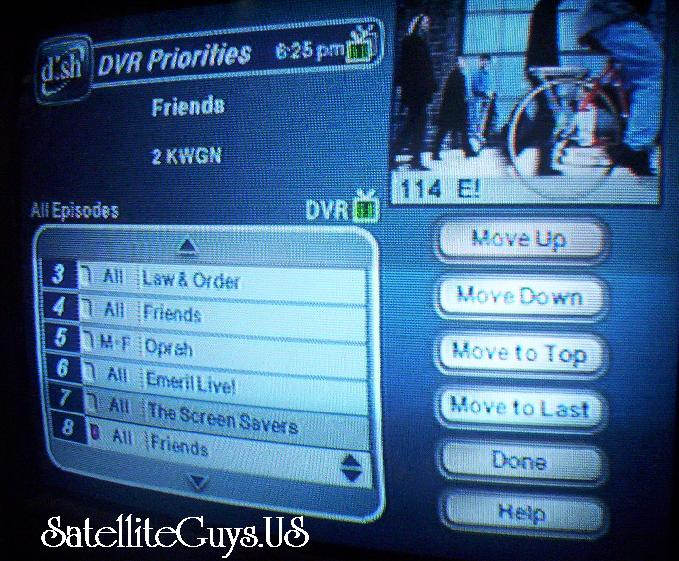 Now Dish lets you specify what recording you REALLY want, so if Friends is on and American Idol is on (and you don't want to miss it) you can set American Idle at the higher priority (incase friends and American Idol are on at the same time) This way you never miss the show you REALLY want to see.
Now you will notice there are no times listed in the timers screen. The DVR will automaticly program itself for the correct time when it sees your show you want in the listings. And if they show is supersized you will see the complete show (unless the guide listings are wrong)
I am really looking forward to the Name Based Recording feature, and from what I have seen at Team Summit, it looks like we may see it SOON.
Thanks for visiting SatelliteGuys.US!