Brett58
Thread Starter
Geek
Original poster
Lifetime Supporter
New, never used, open box.
$50 + $10
$30 + $10 shipping to the United States only. I originally paid about $100 for this.
Here is a page with the specs for it:
Invacom Flansch Universal Quad QDF-031 - Satboy.com
You will need a C120 feed horn (not included) to use with this. You can purchase one here:
Primesat prime focus feedhorn, c120 flange. For prime focus dishes. F/D 0.41 Feedhorn with c120 flange LNB. Feedhorn support clamp. Ku band
You can use this with a large dish with an F/D ratio of approx. 0.40. This is not intended for use with an offset dish because they usually have much higher F/D ratio.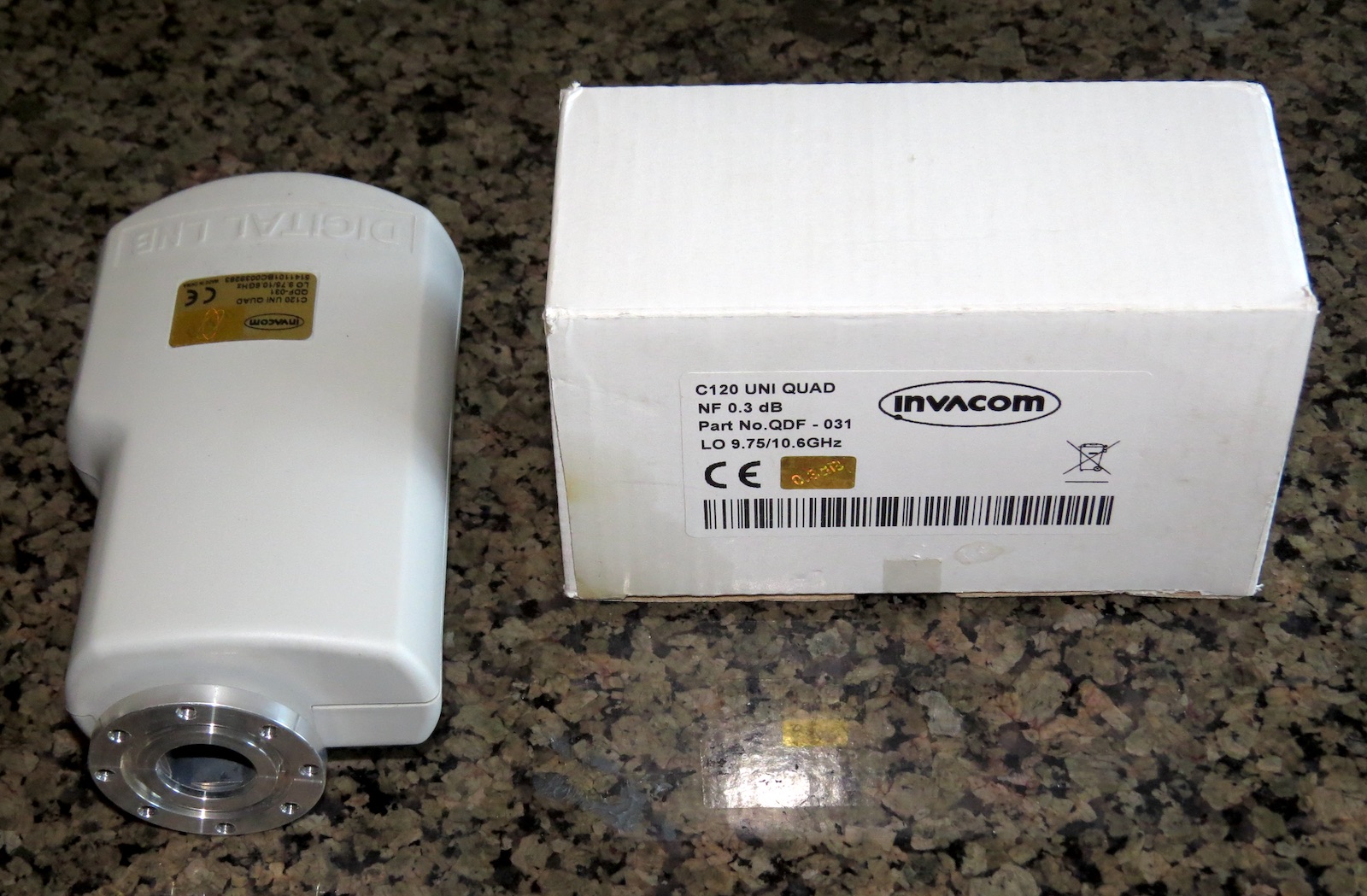 Last edited: