Titanium
Thread Starter
AI6US
Lifetime Supporter
Model HS2745 - Factory Sample DVB S2 Satellite Receiver

Remote Control

12Vdc Power Supply

Free Shipping within the US/PR/VI (Outside US, winner responsible for shipping, tax and brokerage)
The STB is based on a Novatek 78304 chipset (same chipset as in the HDVR1200, X2 Premium 1, DJ1997 STBs). No manual or giftbox, but it is simple to operate and program. Receives DVBS/DVBS2 QPSK/8PSK and 16APSK channels and decodes Dolby AC3 audio. Fast Blindscan!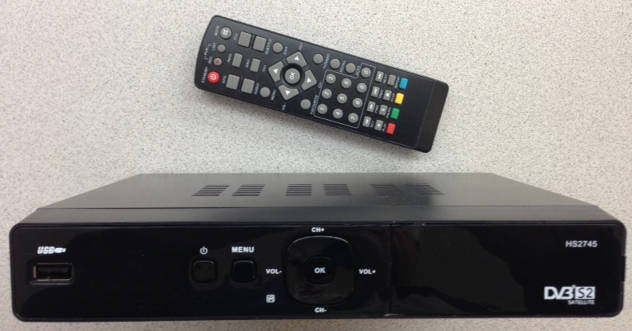 How to Enter?
Just reply to this post with "
I Want to Win a Free DVBS2 Receiver
".
Contest ends tomorrow evening at 6pm Pacific Time. March 8, 2016. Winner will be drawn at random and notified in this thread.