comfortably_numb
Thread Starter
Dogs have owners, cats have staff
Pub Member / Supporter
Nov 30, 2011
13,914
15,759
Earlier this year, it was announced that St. Joseph, Missouri, which is about 55 miles north of Kansas City, would be getting it's own CBS affiliate, labeled KCJO. The station began broadcasting early this summer on Channel 30 (real and virtual). This puzzled me, as KPXE, the million-watt ION affiliate in Kansas City, operates on the same frequency and covers St. Joseph as well.
I finally had time to make a journey up to St. Joe today, (it's 105 miles for me) to see what I could pick up with my "mobile DTV setup," which includes my Compaq laptop, an HD Homerun HDHR3US tuner, and an RCA ANT 112F indoor-style antenna.
First, I parked near the KQTV VHF-7 transmitter, which is the 40 Watt ABC affiliate. I was able to pick it up fine, along with KNPG and KNPN, which are the 15-Watt low power NBC and Fox affiliates. At this time, I noticed that KCJO CBS seemed to be simulasting on subchannel .2 of KNPN, but I couldn't pick up KCJO's channel 30 signal from this location at all. Not a blip. I did notice that it washed out KPXE's signal from Kansas City, however, as it was also not receivable.
At this point I drove to the tower location of KCJO, which is about a mile north of downtown. At the base of the tower, I could pick up KCJO.
Next I drove to the heart of downtown. At this location, I could receive KQTV, KNPN and KNPG, but not KCJO. No KPXE either.
According to Rabbitears.info, KCJO is a mere .75 watts, which would explain it's paltry signal levels anywhere in town except at the base of it's tower. But if it simulcasts on KNPN, then why broadcast a signal on channel 30 at all? By doing this, they block viewing of KPXE anywhere in St. Joe proper. From what I can tell, there is no competition in town as St. Joe has no ION affiliate.
With the repack coming and transmitter and channel sharing becoming a reality, is it possible (and legal) for KCJO to shut off it's transmitter and exist only on KNPN 26.2?
KCJO at it's tower location.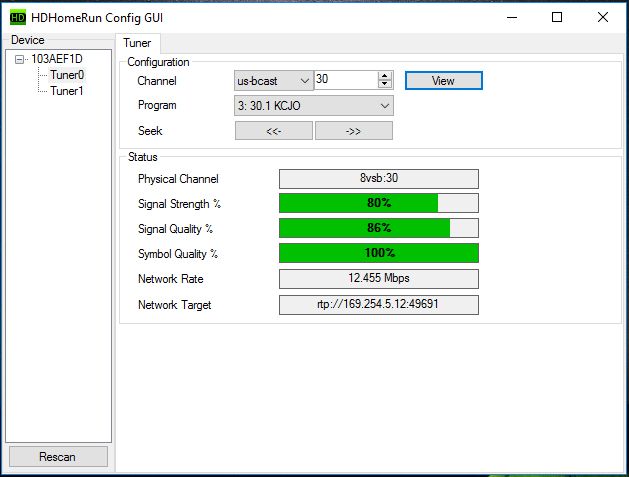 KCJO in downtown St. Joseph, less than a mile from the transmitter location.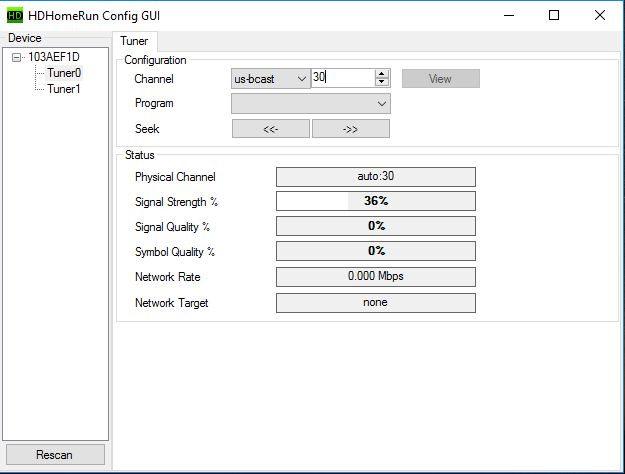 I have more signal results on the other local channels if anybody is interested.