Ilya
Thread Starter
XXI Century Explorer
Staff member
HERE TO HELP YOU!
Lifetime Supporter
Feb 16, 2004
24,923
10,778
There is still no affordable true 4K projector from Epson.
Here is the latest pixel-shift offering though: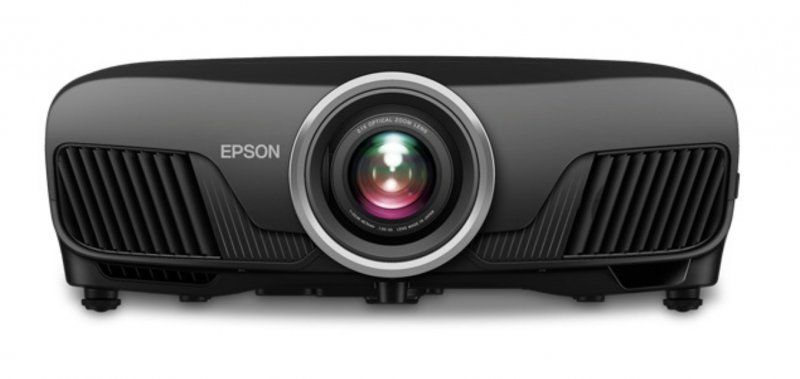 The Epson Pro Cinema 4050 is the first projector with Epson's new 4K PRO-UHD technology. Epson 4K PRO-UHD features an advanced, high performance optical engine that generates high color brightness and white brightness, color accuracy, and dramatic contrast with HDR102. Paired with advanced lens capabilities, as well as the capability to receive, process and project native 4K using Epson's advanced pixel-shifting, resolution-enhancement technology, the Pro Cinema 4050 delivers an exceptional viewing experience.
Designed to deliver vivid imagery and crystal-clear pictures, the Pro Cinema 4050 touts an incredible 2,400 lumens of equal color and white brightness3, contrast ratio up to 200,000:1 and HDR102. Its expansive color gamut displays the entire DCI-P3 color space4 and Epson's advanced state-of-the-art 15-element glass projection lens displays a bright, uniform image with virtually no hot spots or chromatic aberration. In addition, a wide lens shift range offers exceptional installation flexibility, with the Pro Cinema 4050 delivering a ± 96 percent on the horizontal axis and ± 47 percent vertical axis. This premium projector also includes a 12-bit digital processing chip with Frame Interpolation and proprietary Advanced Motion Control for smooth, crisp transitions between scenes.
$2,399
Epson Launches Pro Cinema 4050 4K PRO-UHD Projector with HDR
Pro Cinema 4050 4K PRO-UHD Projector with Advanced 3-Chip Design and HDR | Pro Cinema | Projectors | For Home | Epson US