For two days now I have run the full exercise ring. One day at 2.5 mph speed on treadmill arm swinging.
It took 41 minutes today at 2.5mph to get 30 minutes of exercise, ring closed.
I did another test indoor walk at faster pace to get the ring to close 30 minutes exercise for 30 minute ring to close. But at that pace I had to take breaks every 5 minutes as my heart rate was pushing the upper limit set by my pace maker/ICD.
Here are some watch screen captures of today's workout: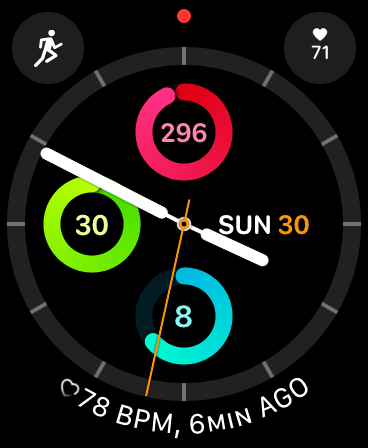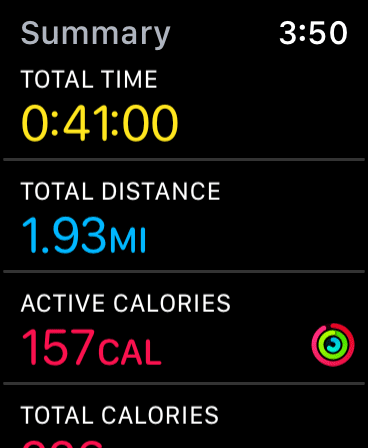 I wonder if there is a way to set the exercise ranges that allow for a person in his 70's with a history of heart disease and a pacemaker with upper limit restriction, or does the exercise ring assume everyone is a healthy 25 yr old who is training for the Olympics?