Thread Starter
Dogs have owners, cats have staff
Pub Member / Supporter
Recently,
cpalmer2k
posted information in the Dish forum about a new antenna from Televes. It is called the Dinova Boss Mix. It seeks to improve upon its predecessor, the Diginova Boss.
Based on a
review I read at Solid Signal
, I decided to give it a try.
The most notable difference between the older antenna and this one, is the appearance of two "rabbit ear" side lobes for VHF (see photos).
The included preamp is placed inside the building and has two output ports, which eliminates the need for a two-way splitter (and saves you the insertion loss).
The antenna is extremely easy to install- all you have to do is extend the rabbit ears, slide the bracket through the holes in the back, and mount it on a standard J-pole.
Signal strength and quality are comparable or slightly better than my former antenna, an RCA ANT751R with Channel Master HD7777 preamp.
The antenna was purchased brand new on Ebay for about $50.
I believe this antenna would be good for anyone who wants the signal strength of a small yagi, but doesn't want to spend a lot of money on a preamp.
To be honest, I am surprised at the results this antenna is giving. I am located approximately 45 miles from my TV towers. If anyone is interested, you can view my real-time signal strength and quality data here:
RabbitEars Mobile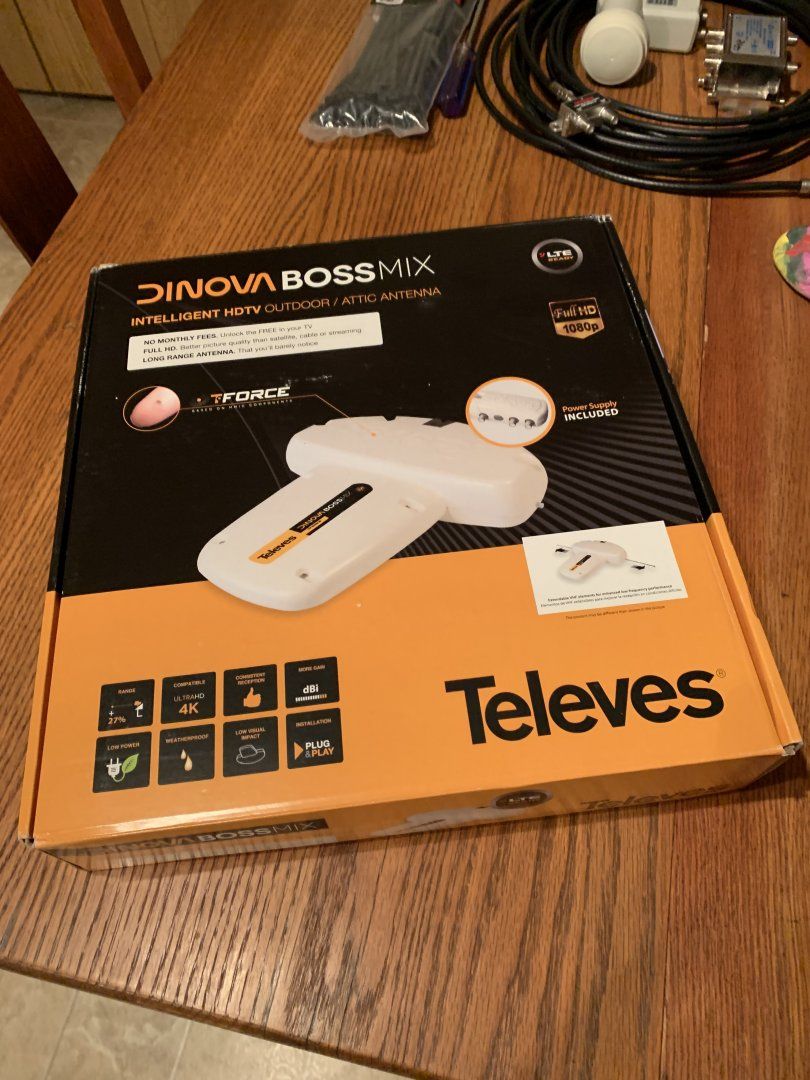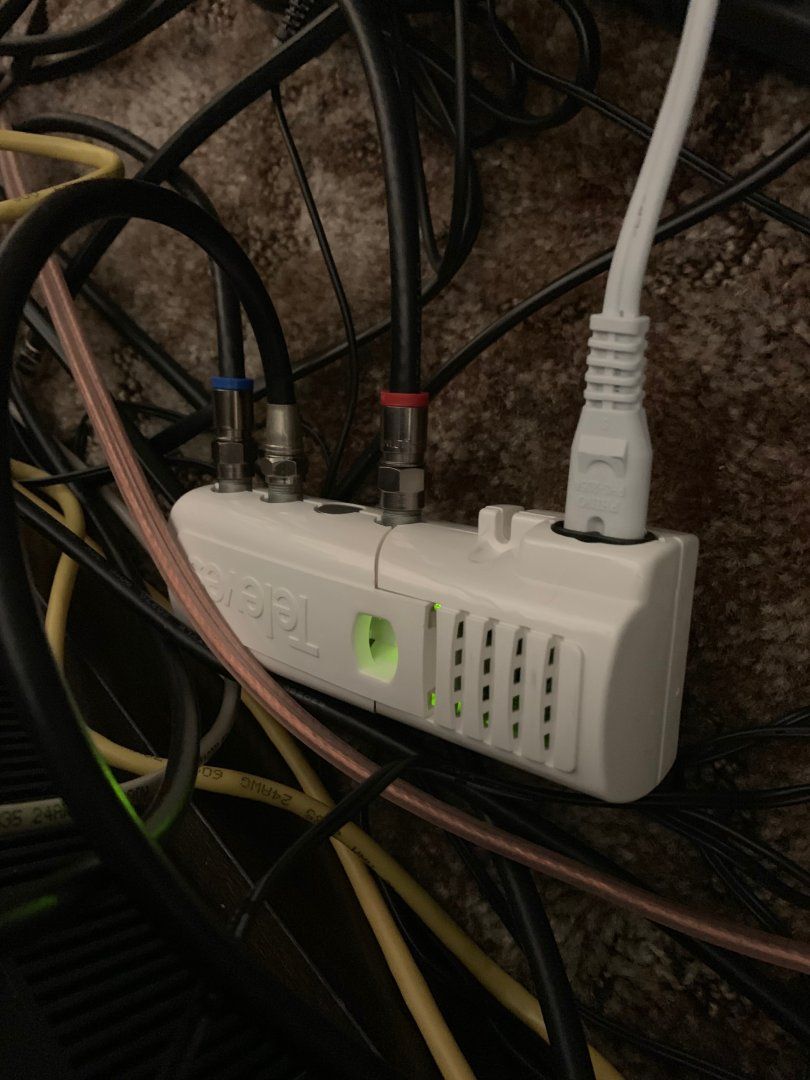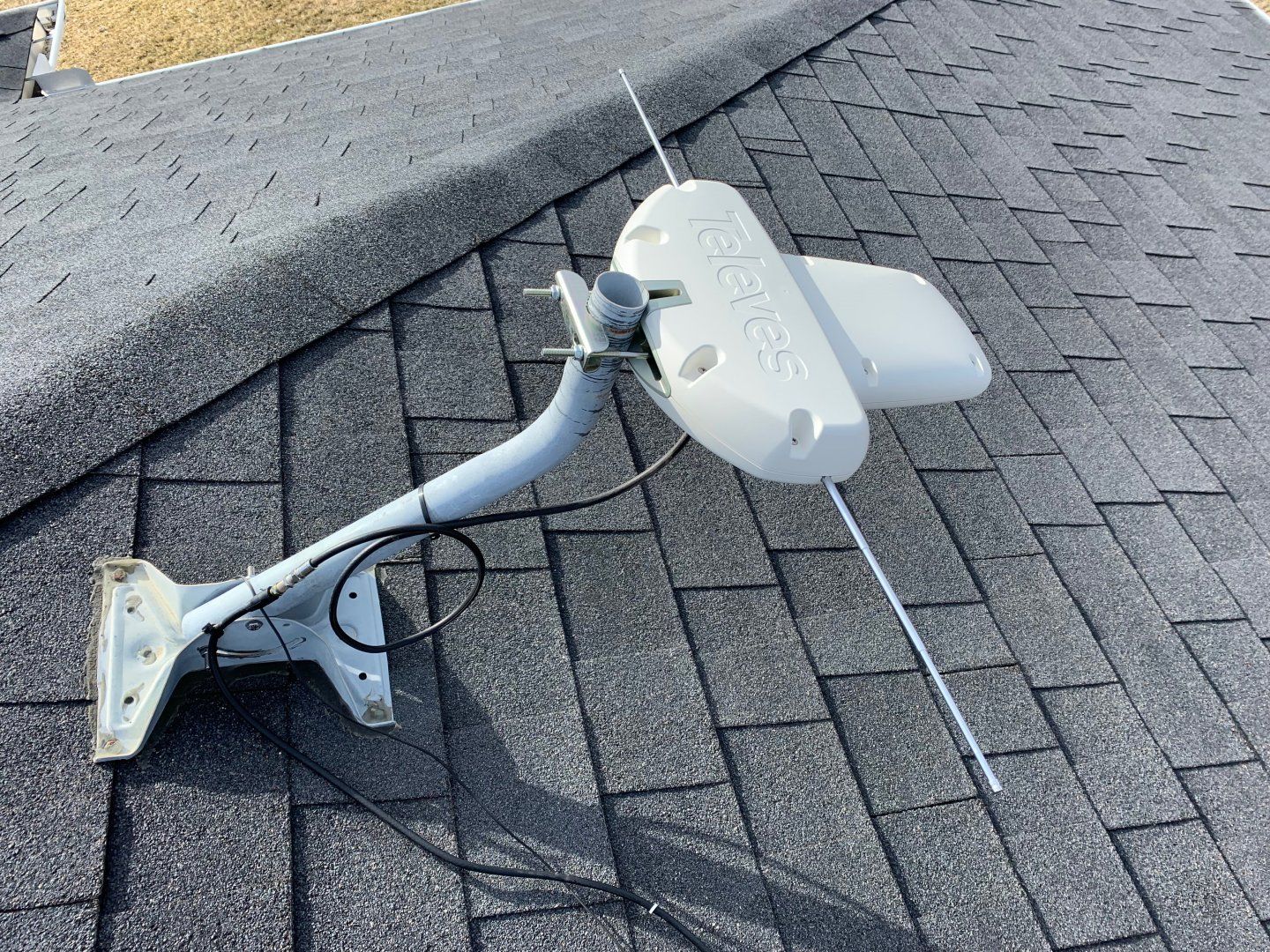 Last edited: