Thread Starter
SatelliteGuys Pro

Review of the OpenBox S10 FTA HD satellite receiver.
11-12-2011
My receiver was purchased from the ebay seller shop4fta for $99.99 delivered. I got the receiver, remote with batteries, an HDMI cable, and a set of RCA type cables.
It arrived with a European satellite list installed. The seller promptly furnished S9/S10 firmware with North American satellite list when contacted. After installing this firmware I had the usual default to PAl video mode on bootup, rolling picture trouble. Since I had it hooked up to an RGB monitor, I was able to adjust the vertical hold and stumble through the menus until I found a compatible video mode.
The video format button on the remote will not function unless the receiver is in receive or playback mode. To put it another way, this button is useless in the menu screens to correct the rolling picture at bootup with new firmware.
After fooling with it on the test bench with the replacement firmware from shop4fta and confirming that it worked okay, I downloaded and installed the latest firmware from
Shenzen Wanying
This firmware also had a European satellite list, so I downloaded and installed the North American satellite list for the Openbox S9/S10 from this forum.
The latest available firmware load worked okay when tested, so the next day I installed the new OpenBox as our primary FTA receiver. After using it for a few days, I offer the following observations.
The receiver is tiny. A non-contact thermometer shows a maximum top of case temperature of 103 degress Fahrenheit with an ambient room temperature of 72. 30 degrees above ambient is fine, and cooler than many home video/audio devices run.
The owner's manual is the typical Chinglish booklet, printed in fuzzy black and white. I downloaded a full color PDF owner's manual from Shenzen Wanying, and printed it out in larger format. Much better, but a sixth grade English teacher would hardly give it a passing grade.
The good:
Performance is great for the price. The tuner seems more sensitive than my Coolsat 6000 or CNX Mini on MPEG-2 signals. Picture quality using the RCA cables connected to an RGB monitor is excellent. Diseqc and 22KHz switches are controlled without issues. It's great to be able to tune MPEG-4 signals; there are more of them all the time.
The Bad:
The remote lacks a mute button. Every firmware I have tried defaults to PAl video mode on initial bootup, and you will have the well-documented rolling screen trouble.
The ugly:
It's a cheap receiver assembled at one of many factories in China. Their biggest market is the eye-patch buyers in Europe, and the firmware is designed for that use. Firmware updates for the North American true FTA market are non-existant. We get European firmware with a North American satellite list. All firmware that I have loaded boots up in PAL video mode and the screen rolls on initial bootup when the RCA cable video output is used on a North American TV.
Summary:
It's cheap and it does the job. Picture quality is excellent. Difficult to setup for North American FTA use. If you can afford to spend a little more and get a better receiver, you should probably do so.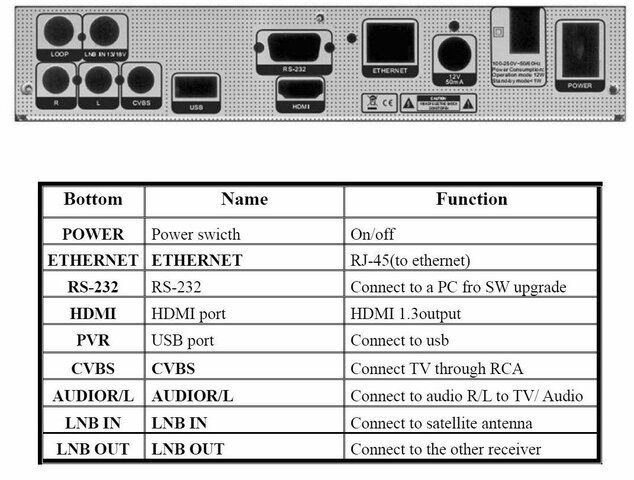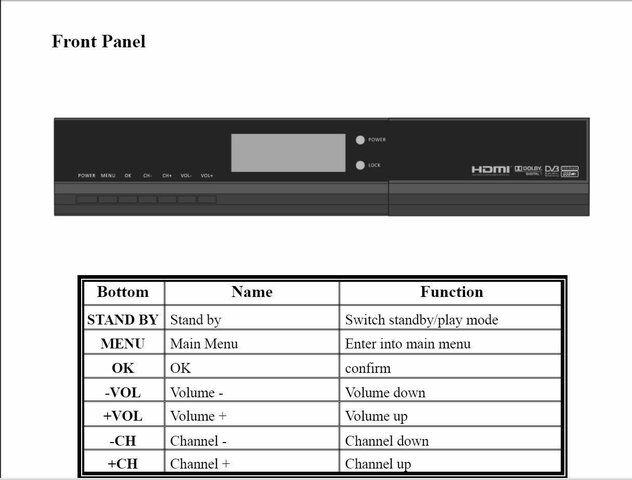 Moderators, please move this to the review section if desired.
Last edited: