Brett58
Thread Starter
Geek
Original poster
Lifetime Supporter
Last week, for the first time in several months, I decided to see what was available to watch on C Band. It didn't take long to find something to watch, but there were frequent audio dropouts, picture freezes, and pixelization. I checked other transponders on other satellites. About 1/2 of them had problems! So I switched dishes, receivers, and LNBFs - same problem.
Since the problem was not unique to any particular part of my receiving system, I hooked up my dish to my TBS6983 and did a spectrum scan. It showed intermittent signal spikes below 3800 MHz. I didn't think 5G was in my neighborhood yet, so I went to Verizon's web site to check: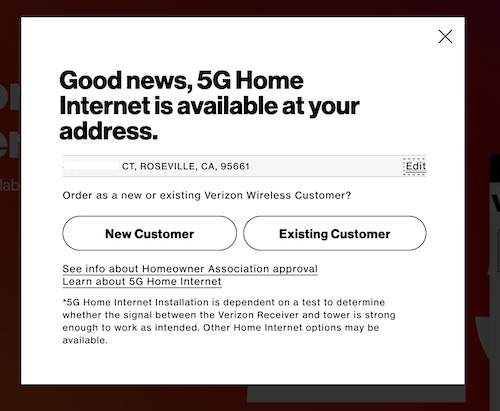 That confirmed it. My area now has 5G "sharing" some of the frequency space with C Band. The 5G devices are apparently causing problems, even leaking noise into higher frequencies above 3800 MHZ.
So I did a Google search and found some expensive 5G filters. Fortunately I later discovered the Titanium C138 C Band LNBF. It was Friday and Amazon could deliver it on Labor Day, so I ordered one. (If I ordered direct from Titanium, the US Mail would not deliver on Labor Day.)
I got it around 5 PM today. The box said "5G Red 1". 5G red filters are bandpass for 3.8-4.2 GHz. 5G blue filters are for 4.0-4-2 GHz. When 5G expands their use of C Band above 3800 MHz, some of us might need the blue filter.
Before I removed my existing Titanium C1PLL LNBF, I did a spectrum scan from 3.4-4.2 GHz:

Then I installed the C138 and did another scan:

The signal spikes below 3800 MHz (presumably 5G) are about 10 dB lower with the C138 compared to the C1PLL. Also with the C138 the noise floor is about 15-20 dB lower on the left side of the graph.
After those graphs came the real test - hooking it up to my OS Mio+ 4K. The same channels that were not watchable were completely free from glitches with the C138. It was great having C Band back again!
Thank you Brian for creating and selling another great product.
Update 12/8/2022:
5G has gotten stronger here in my neighborhood and the C138 no longer seems to be winning the battle. See post #18.
Last edited:
Reactions:
mr3p, N5XZS, clucas and 6 others