SatelliteGuys Pro
Lifetime Supporter
I'm loving this new receiver, thanks Titanium!
Here is my question. This is on the Satdreamgr North American image. When I go to the blind scan screen, and then select a satellite -- how do I instruct the receiver to move the rotor to that position before I choose the green button - start scan? If I start the scan but the rotor is not there, the scan proceeds before the satellite is in position, missing much of the spectrum. I assumed the rotor would move to that position as I selected the satellite on this screen, but this doesn't seem to be the case.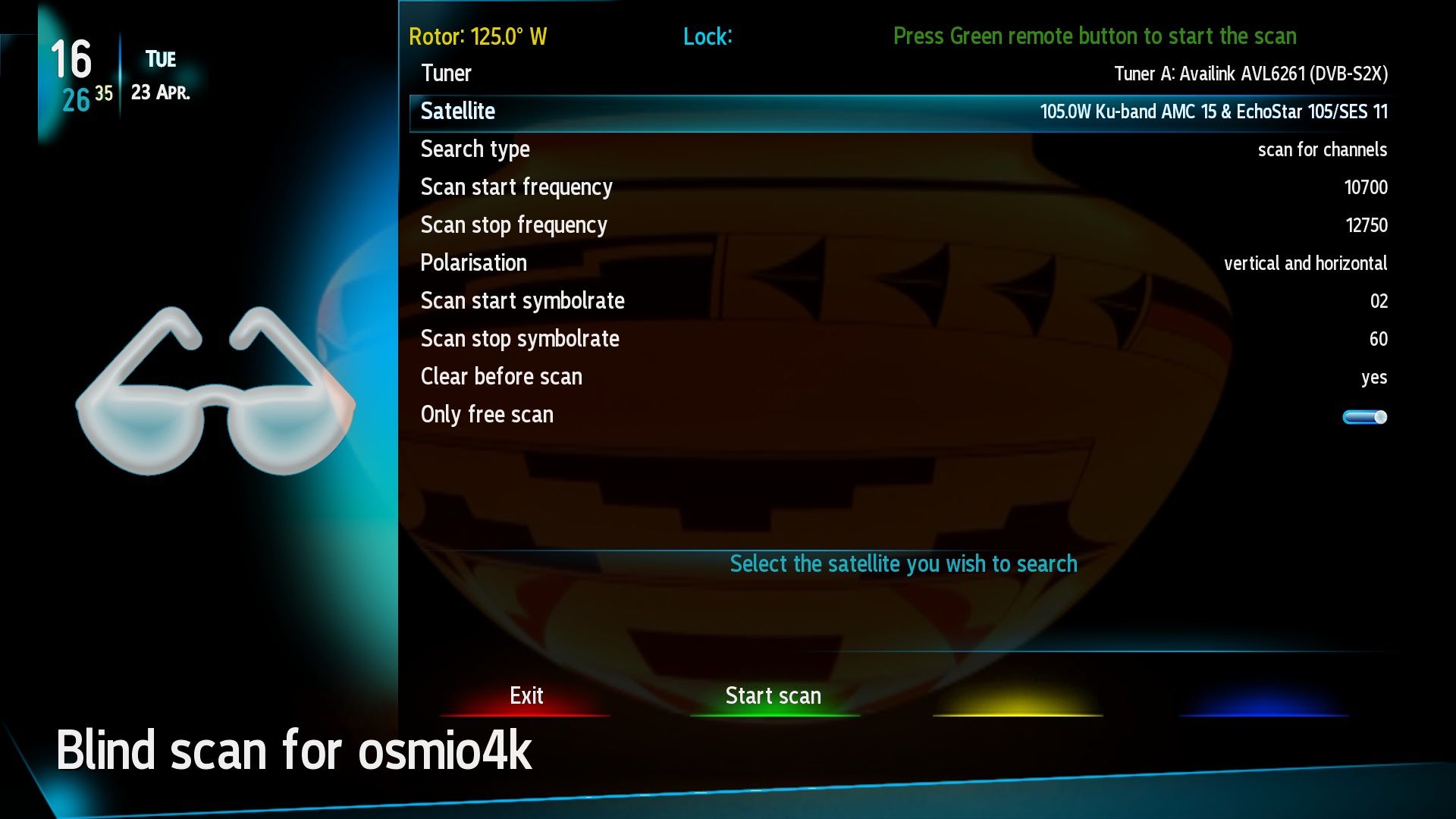 Here is my motor setup. This is a STAB HH90. Between the motor and my universal Ku LNB is a DiSEqC switch with just one input for now. Does anything look off?